The village of Sharon Springs is famous for a lot of things... So the fact that it was used as a film set for an over-the-top horror film in the 70's will surprise no-one.
And because it's almost Halloween, we are thrilled to partner with CAV Distributing Corporation, Grindhouse Releasing and Unobstructed View to present a public screening of "I Drink Your Blood", the infamous landmark of cinematic gore – shot almost entirely on location in Sharon Springs – in all its blood-splattered glory.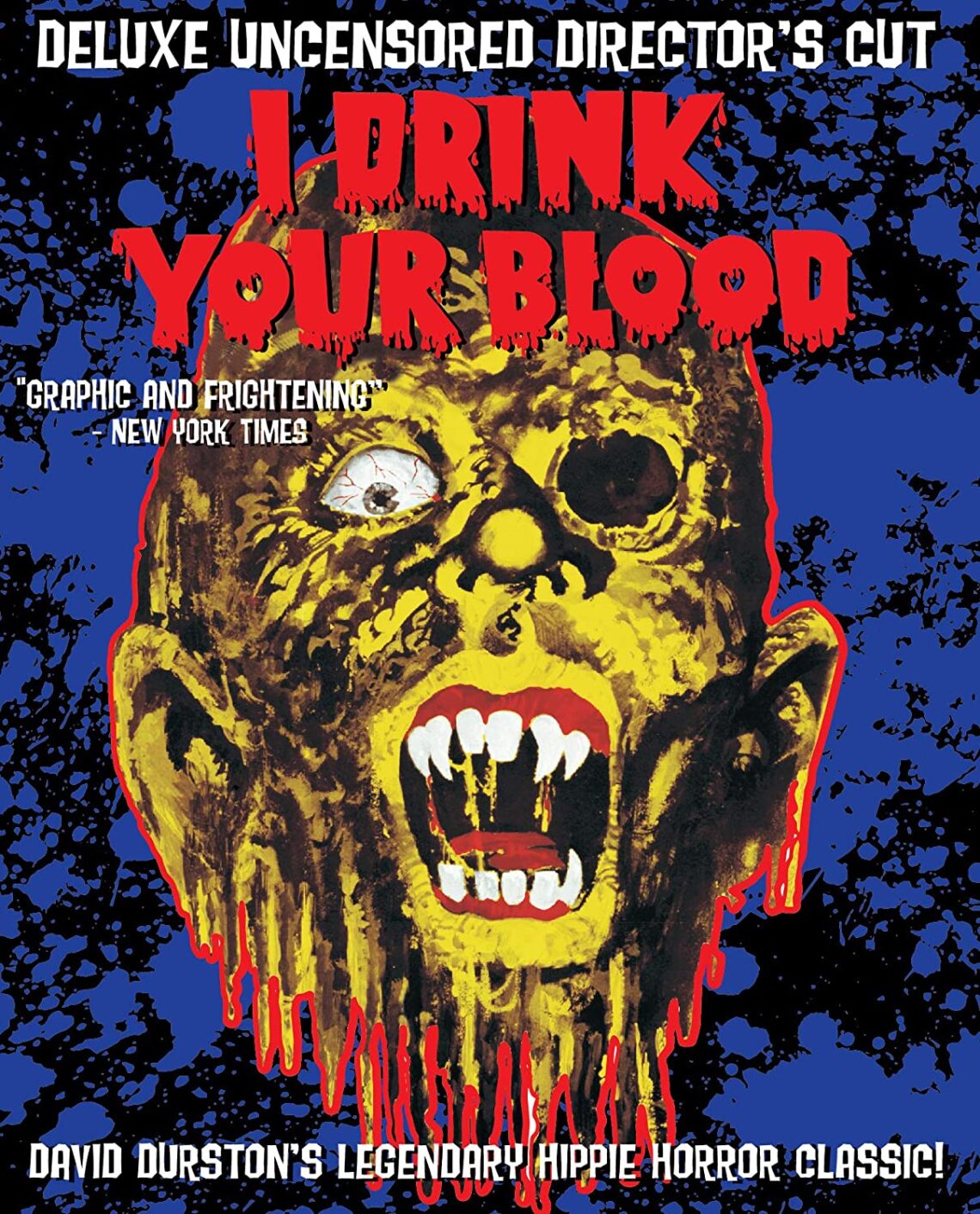 Not that we need another reason… but here it is anyway: this rabies-infested, campy horror flick celebrates its 50th anniversary this year! Released in 1971 and gaining a cult following over the years, it tells the story of an LSD-addicted hippie cult arriving in a small town in the middle of nowhere. After consuming rabies-infected meat pies, the group embarks on a vicious murdering rampage.
"If you haven't seen this Manson-like LSD hippy cult vs. rabid construction worker zombies opus, turn your brain off and go-go-go. Dumb fun is rarely this dumb or this fun." – Zach Clark, film critic ‌
So go-go-go and grab your ticket for "I Drink Your Blood" as you've never experienced it before (in a high quality remastered copy on large format screen).
Your ticket includes the screening, one drink (not blood!) and light fare, plus post-screening conversation in front of the fireplace.
And there's more…
Dare to stay overnight? We're offering a special one-only screening package that includes all the above, plus an overnight stay in the upstairs master suite! The fully appointed, recently renovated room features a king bed with fresh linens, contemporary bathroom with a clawfoot bathtub and shower, and spectacular windows. It's all yours after the screening guests leave. You and your guest will have the entire 6000+ sqft building to yourself! A midnight bowl in the oldest one-lane bowling alley in the country? An exclusive access to the legendary Clausen Farm turret with a 90 mile view of the Adirondacks? A self-serve breakfast in the morning? All included. Assuming you're still around when the sun rises, that is…
Wednesday, October 13, 2021, 6:30pm (doors at 5:30)
Clausen Farm, Sharon Springs, NY
Screening tickets are $35 and the exclusive overnight package in the suite is $250.